By Olivier Pallaruelo ▪ Sunday, November 8, 2015 – There are 5 hours and 16 minutes

While the trailer for "Warcraft" has just been unveiled ends almost 9 years of waiting around for the adaptation of the cult video game license, we had the pleasure to speak with its director, Duncan Jones.
Screenrush: It has been nine years since the license "Warcraft" adaptation project was announced. An eternity. And this Friday, the trailer of your movie has finally been unveiled, awaited by millions of fans. In what state of mind are you
Duncan Jones: I was quite tense and nervous to be honest;? I think it was all a bit! The trailer was unveiled during the Blizzcon, a huge convention for fans of Blizzard games that works much like the Comic Con. The expectation of the public around the Warcraft movie is absolutely colossal, and it is a demanding public. I could not wait that he discovered the images, it's been so long he expected it
Screenrush: When you announced your arrival at the helm of the film " Warcraft "two years ago, replacing Sam Raimi, c was a surprise. Pretty good actually, because we know that you have a deep respect and passion for the world of video games. But it is also true that you expected more on a new sci-fi movie for once. What motivated you to embark on the adventure "Warcraft"?
Duncan Jones : In fact, all my life I played video games, and I've always done easily shuttle between the Fantasy and video games. So for me, the opportunity to make a fantasy film was unique. I also added that I have always loved the games created by Blizzard Entertainment , from their first game, " The Lost Vikings" , a platform game released in 1992, at the same time when the studio was not called as [NDR: it was Silicon & amp; Synapse ]. I played all their games franchise "Warcraft," the first part released in 1995, its sequel a year later, World of Warcraft as of course. I always among the first players from their titles. This is a studio that has 20 years of history and expertise in game creation. Working on this film was an opportunity I could not miss
Screenrush: Blizzard is known to be particularly protective vis-à-vis its licenses. Add to that the size and ambitions of the film, enormous expectation and colossal pressure from fans … How is it to print its own vision of filmmaker on a project like this?
Duncan Jones : You are quite right, Blizzard is particularly finicky about its licenses. This is also a key to the huge success of this studio for so long. They have a great expertise, and know the expectations of their public. What makes AC worked with me is that I do exactly part of their public players! I know what I like, I know they know what I like, and fortunately for me, we love our respective work! (laughs) So it really was a full trust relationship for this film
Screenrush:. it four years ago, you gave an interview in a UK magazine Retro Gamer, and you said something very interesting. I quote: "I think one of the common mistakes made when you want to adapt a gaming license in cinema, is actually to believe that everything there is to do is to tell a story a totally linear manner. It should not be like that. We must isolate and use specific elements games that will work. " How did you go about "Warcraft"?
Duncan Jones : When you are a director, the material or subject of database you will use to make your film can be anything. An example I like to give is The Social Network David Fincher. If I told you at the time that I intended to do a movie about Facebook, you would have taken me for a fool by finding the idea ridiculous. But Fincher knew exactly what story he wanted to tell, what are his characters, how to make sure to arouse public interest for such a topic. It's not that the subject is from original or not that will make the success of the film is the way you treat it. Is to find the elements, dramatic springs that will captivate your audience, that will make the public attaches to your characters, etc. The key to all this is the script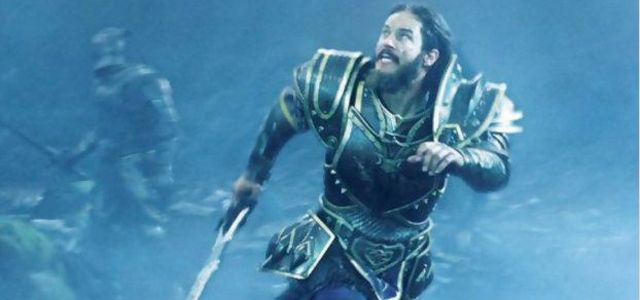 You know, there is a not so long period where we did not have much esteem and respect for the Comic Book adaptations of the movies. But there was happiness with the arrival of a generation of filmmakers, some brilliant, who grew up with this universe, and who know how to attract the public to this universe who can make movies so they arrive to capture the attention of the public. I belong to a generation that grew up with video games, and I hope to do the same
Screenrush:. How have you preserved this difficult balance, especially in the case of the adaptations of video games, of seeking to satisfy both Gamers familiar with the world of "Warcraft", and a public that may be receptive to but not necessarily Fantasy player?
Duncan Jones : If wants this to be successful, we necessarily need a public who does not know the world of games. And I think that is precisely one of the reasons why Warcraft has so long to do before I came on the project; know what story to tell and how to tell it. It's also a bit the same struggle has lived Peter Jackson when he was trying to convince the studios to make Lord of the Rings, at a time when they wanted to do more than just put a penny in a Fantasy film, considered completely exceeded. He was told that Tolkien, it was great, but it was a niche audience. The genius of Jackson, CA was precisely this ability to expand the audience for Tolkien's work. I hope we will meet the same fate as his films, at least it is this sense that we wanted to take with Warcraft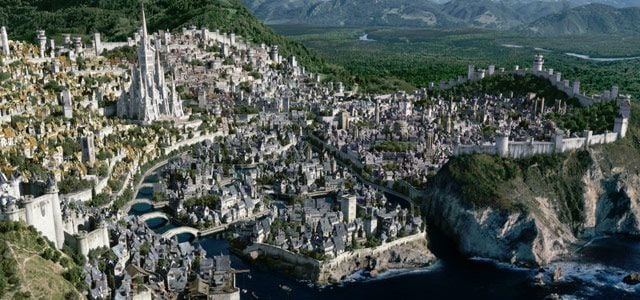 Screenrush: Visually, the result is really amazing, and does not look like what we have seen so far; a mixture of live action with kinematics as Blizzard knows how to, with as rendering fairly organic. What was your visual approach for the film?
Duncan Jones : Those of us who grew up playing Warcraft have always been impressed and seduced by the aesthetics and cinematic realism Blizzard , which are still incredibly alive. As it is a film Live Action , it was imperative that what we see on screen is credible, with the actors. At the same time, how to capture this hyperrealistic side that is seen in the productions Blizzard? From the beginning we tried to combine the best possible way the two, and I'm really proud of visual rendering, quite unique.
Interview by Olivier Pallaruelo
As a bonus, here's the sumptuous cinematic trailer for the upcoming expansion of World of Warcraft, "Legion", expected for summer 2016 …