On the occasion of the 2016 Beaune Festival Screenrush has met Italian director Marco Tullio Giordana, Lea for his film, adapted from a notorious news items linked to the mafia.
On the occasion of the International Thriller Film Festival of Beaune in March Screenrush could meet Marco Tullio Giordana. The Italian film director has delivered with sincerity and a certain outspoken on the subject of his movie Lea. It tells the story of Lea Garofalo, the struggle of a woman trying to escape the Mafia.
WARNING! SPOILERS BELOW:
Your film is adapted from a news famous in Italy, but little known in France. Are you back on the popularity of this event?
It was an incident that happened in Milan in 2009. He had many affected public opinion, as there were the last images of Lea, who was walking in the street who had been captured by the surveillance cameras. (…) it finally saw his last moments of life. I was shocked by these images, wondering what was before and what was after. It was almost the trailer of a film that was missing everything else.
A few years later, during the trial in which was condemned boyfriend Lea Garofalo, who could not not bear to be left by his wife (…), the daughter of Lea had turned against his father. So there was something more than the murder of a woman who wants to escape the mob, there was also a very powerful family drama. And like the mafia is organized on the family as an old tribal clan, the break can only come from within the clan. And this is why women's crises of conscience are very important to get to fight the mafia in Italy.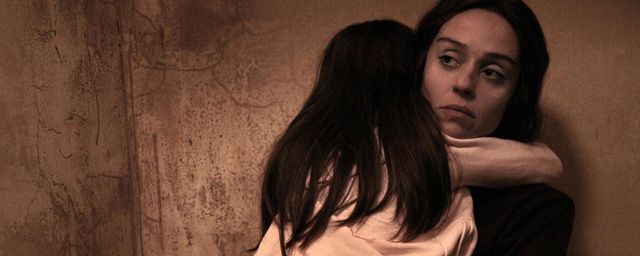 It's a terrible story, beautiful and strong . Because there is not the drama of the murdered woman, there is the fight of his young daughter who will conduct the war itself. The film worked well in Italy because the public remembered this story. Critical reception was generous and the film market with spectators.
A successful agreement, but you have not found a way to distribute theatrically in Italy. Is it due to the network of rooms that weakens?
I had no complex will not hit theaters because we no longer have small rooms in Italy network where we can support a film like mine. So I was afraid that the film and so we removed the poster immediately, which would be very negative for the image of the film. Leaving directly on TV, he hit 7 million viewers. It would have been impossible in film. (…)
Is Lea … (Interrupts question)
for me, when you make a film, you make a film. The key is that it is well photographed, well done, well directed and well written originally. There is no difference between television and cinema. I have not favored close-ups, I do it as if it was for a large room in a European country or a small room of a small town in Africa. For me, this is cinema everywhere, even if you look on your mobile screen.
That's right, we also see with platforms like Netflix that develop and the fact that cinema falls directly in people.
I was going to ask you if you say that Lea has become a symbol of rebellion against the mafia? Or is it more tenuous than that?
We can say that, because in his case, justice has come to bring the perpetrators, arrest and convict. Unfortunately, in other cases, this proved impossible. Most of the time, we are in the defeat of the government on crime. In the case of Lea Garofalo, was finally able to assert a real sense of justice and honor to the woman, who was very brave and very lonely. It really has not been sustained in the fight against the mafia family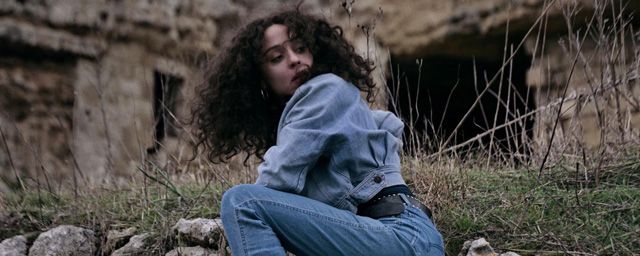 Exactly, I found the theme of your film echoed one of your predecessors, I Cento Passi, because even if Lea is not politicized as was Peppino include the theme of rebellion against the mafia.
Yes. I made I Cento Passi in 2000, and the story of Peppino Impastato was virtually unknown, even in Italy and even Sicily. And it was very interesting for me, because he was a hero who rebelled against the mafia in his family. In addition, there was the context of 1968, because the film took place at this time of great political upheaval, generational. So I felt that Peppino represented the curious and rebellious adolescence of all young people of that time. The Lea's story is the same, except that Lea is in complete solitude. Peppino was not alone. (…) That is what has changed in 40 years.
There are also movies in your desire to draw a portrait of Italy at a specific time, and I noticed Lea with you follow several times, as you did in the Best of Youth. Is it that was interesting in terms of images and costumes, spend 80 to 90 years and 2000. How did you work on your image to recreate that?
(…) Lea is a species of trip in Italy, following the evolution of the characters, I have nothing touched the real story. It is part of a small country of Calabria (…) and the mafia from Calabria is present throughout Italy, especially in the North and throughout Europe. And links with the country of origin remain very strong, because the family matrix is ​​still the central element of the mafia cell. And we see that this small country is touched by modernity thanks to women. It is they who change something in the male / female ratio.
From the beginning of the film, we see that it stands up to her boyfriend, she talks, she apostrophe, and that's a big change will happen in the culture of the 80′s style dress and sexual relations will evolve in the post-68 and post-television, entering every house and require clothing, hair, gestures, which are the opposite of the cultural tradition. This is a process that is there, and it takes only produce and reproduce. And this tells us that times will change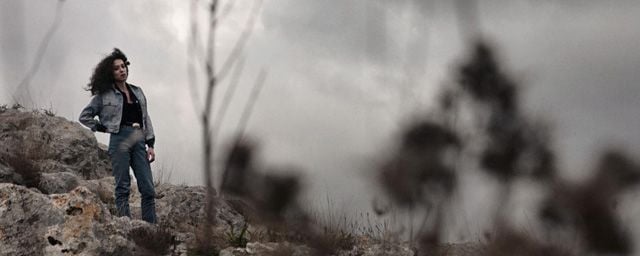 using archival footage, including the funeral of Lea Garofalo, it was a desire on your part?
to put images in my head people, and to remember that it was not a fiction. Although fiction returns with the close-up of the actress who played Lea, but I wanted to recall these images that everyone had seen in Italy.
Do you know what happened Denise, the daughter of Lea, today?
Yes, I am in contact with it, even if they are contacts and precisely controlled by the administration, since it is under protection. We can not meet easily, ask, it's very complicated. She changed her identity and lives in a secret location. It also undergoes a kind of life in prison.
And in terms of those convicted by the court? They are all still behind bars?
Yes, they were sentenced to life imprisonment, and must remain so. They all acted in premeditated, hiding the corpse of Lea, and admitting the killing until the time the body was found and they could no longer support it had simply abandoned his family .
Would you say that today the mafia is still pregnant in Italy in the 70 and 80?
I think Yes. Whole regions are under the control of the Mafia, but I think as all phenomena, the cultural context that makes them. This will change, in my opinion, thanks to women, who will refuse to play the role as the mafia wants them to play.
Lea Trailer
Interview by Corentin Palanchini in Beaune on March 3, 2016.